These 2021 marketing trends will revolutionize your business
Now that we're about a month into 2021, it's a great time to refocus and reconnect with our goals for the year. After all, New Year's resolutions were made to be hastily abandoned.
However, if your 2021 resolution was to upgrade your digital marketing game, you can't let that one slide.
Don't stress out – just get on board with 2021 marketing trends. Use them as inspiration to up-level your digital efforts this year!

1. Virtual Events Are Here to Stay
Whether or not we're still stuck inside throughout 2021, there's one holdover from the pandemic that's sure to stick around: virtual events. Yes, they can be a little glitchy and weird. But there's no denying the convenience, accessibility and affordability of hosting webinars, happy hours, and even conferences online.
Here at Communicatto, we've been known to enjoy a Zoom happy hour or two ourselves.
So the next time your organization wants to connect with its target audience, try making it a virtual event.
2. Quality Is Key – and Content Is Still King
Google keeps getting better and better at identifying high-quality content. If you've been slacking, consider this your wake-up call. Now's the time to put your best foot forward, or pay the price in Google's search results. Publishing half-hearted content just isn't enough – it needs to be informative, actionable, clear, fresh and trustworthy.
"Create content that solves the consumers' pain-points, run ads that people find more engaging, test what is working at every step of the buyer journey, offer proactive support, be there for the users when they need you, and automate your marketing and teamwork."

Joydeep Bhattacharya
3. AI Is Everywhere
From chatbots, to virtual assistants, to data analysis, AI is taking over the industry. Since so many of us are working from home, work/life boundaries are extremely blurred. Burnout is at an all-time high, making AI even more appealing.
Whether you need help optimizing your blog's SEO or creating email marketing campaigns, AI can help you save time, money and lots of stress. Plus, with the added benefit of increased conversion rates, it's worth exploring what AI can do for your digital marketing strategy.
Of course, AI can't do everything – and your brand needs to maintain a sense of humanity in order to connect with its audience. Take the good parts of AI, but don't let robots take over your organization.
4. "Real-life" trends = online trends
While there are many lessons to be learned from 2020 (too many lessons, some might say), the human desire to be "on trend" was a hard one to miss. And because we were stuck indoors, those trends spilled over into the online world.
Suddenly, puzzles became a hot commodity (and online sales soared). Sourdough starters were revered, and they created tons of conversation and engagement online. We collectively couldn't stop thinking (and posting) about Tiger King.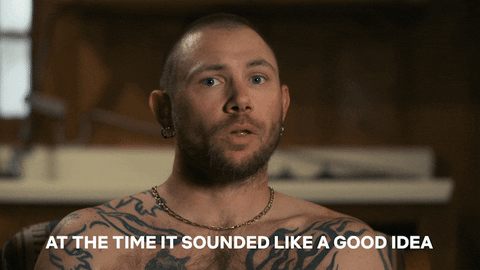 If your business is going to thrive going into 2021, becoming an early adopter of trends is key. Finding creative ways to get in on the conversation will help increase your exposure and build your audience. And since we're still all living vicariously through the internet right now, building an engaged audience is crucial for every business.
Need help with digital marketing in 2021? Give us a call – we'd love to help your organization thrive in 2021 (and beyond).
Check out more digital trends for 2021: