4 Canadian brands that mastered the COVID-19 pivot
"Pivot".
"Unprecedented".
"Toilet paper shortage".
These terms were trending throughout 2020. And while we hope to regain some semblance of normalcy in 2021, "pivot" is still a part of our daily lives.
It's been about a year since COVID-19 forced us to #StayHome in Canada. While we've all struggled to adjust to the "new normal", a few Canadian brands managed to perfect the pandemic pivot.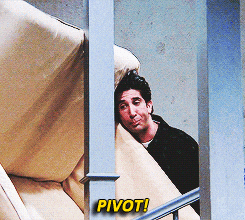 Now that we're one year into the pandemic, how has your organization adjusted? If you need help with your own COVID-19 pivot, keep reading for some inspiration.
Brilliant Canadian brands who mastered the COVID-19 pivot:
"Food banks and temporary shelters..need support, so Hyr is helping fill vital volunteer shifts as well as paid gigs." Know an org that needs support? Please be in touch – info@hyr.work (https://t.co/aXOnaPWB7M) pic.twitter.com/xjY3j1jxAB

— Hyr (@HyrWork) April 22, 2020
1. Hyr
Before the pandemic, Hyr, "the Airbnb for hourly paid work", focused on helping businesses connect with eager shift workers. But now, they're also connecting all-important food banks and charities with volunteers.
The pandemic stole countless jobs; many Canadians rely on food banks and nonprofits to get by. Hyr's volunteer-focused pivot is a brilliant, forward-thinking move that's sure to help many people in need.
Missing your BFFs this holiday season? Plan the ultimate virtual lipstick party and create your own unique shades with with Lip Lab @ Home ?

PS. #LipLabxBITE gift cards are currently 15% off. No code needed. Applies at checkout. pic.twitter.com/c60S3w3c9p

— BITE Beauty (@bitebeauty) December 11, 2020
2. Bite Beauty
COVID-19 poses major challenges for businesses that sell custom-made products. Most of these one-of-a-kind products require a trip to a "real" store.
That's why Canada's own Bite Beauty's Lip Lab took their brick and mortar shops online.
Bite's Lip Labs allow makeup lovers to mix up custom lipstick shades. But before the pandemic hit, Bite fans had to visit one of their five locations.
However, once stay-at-home orders were put in place, Bite took the Lip Lab online. Now, customers can book virtuallipstick mixing appointments. Bite also sells Lip Lab gift cards, which are perfect, pandemic-safe gifts for makeup lovers. Pretty smart, if you ask us.
3. Common Ground
During the pandemic, Netflix binges became a way of life. And who among us did not attempt to single-handedly keep their favourite restaurants afloat via takeout?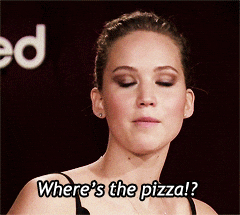 As a result, staying in shape has been a major challenge for many of us throughout the past year. Thankfully, tons of incredible Canadian fitness studios have gone virtual.
Take, for example, Toronto's Common Ground. They did the COVID-19 pivot and brought all their major offerings online:
Live classes

On-demand class streaming subscriptions

Workout challenges and giveaways

1-to-1 virtual training sessions
While we all miss in-person interactions, the rise in virtual events has been a game-changer. Now, people have access to services and brands that were unavailable to them pre-pandemic.
A new way of cleaning in the New Year! https://t.co/dbT3ZP1sxX

— Monos Travel (@MonosTravel) February 26, 2021
4. Monos
Since the onset of the pandemic, online shopping has skyrocketed – and many Canadian brands have pivoted to meet consumers' needs.
Monos, a premium luggage brand, came out with the CleanPod UVC Sterilizer. In 30 seconds, this device "can kill up to 99.9%" of germs. Luggage isn't a hot commodity these days – but sanitization is very on-trend.
This big move from Monos is basically the definition of the word "pivot".
Of course, all of these brands had to ensure their sites provided great experiences for their users, or these pivots wouldn't have panned out. A good site has got to be convenient, and it's got to be glitch-free. Though many people had extra time on their hands during the lockdowns, no one has time for a crappy website.
For many brands, 2020 was about survival. While the pandemic isn't over, if you're ready to start thriving online in 2021, get in touch with us.