5 benefits of blogging you can't ignore
With 2022 just around the corner, it's a great time to audit your digital marketing strategy. Figure out what's working, what's not – and what you're missing.
Want to add some extra oomph to your marketing mix in the new year? Consider starting (or restarting) a blog.
Think blogs seem a little old school?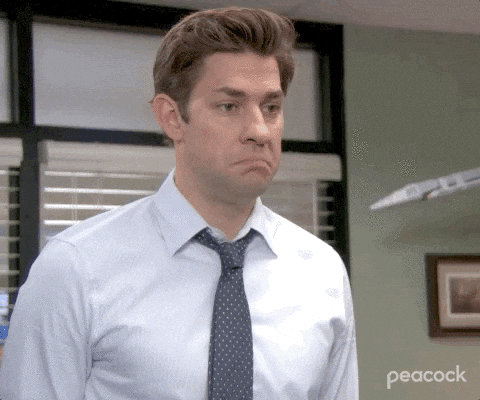 Think again! They've been around forever for good reason – the benefits of blogging are seriously mind-blowing. Keep reading to find out why you should start one ASAP!
5 benefits of blogging you don't want to miss out on:
1. SEO
Consistently publishing fresh, relevant content to your website is a significant part of search engine optimization (SEO). That's why creating weekly blog posts is such a big deal. Plus, you can target all-important keywords with your posts, which increases your odds of bringing high-quality traffic to your site.
HubSpot puts it this way: "Every time you create and publish a blog post, it's one more indexed page on your website, which means one more opportunity for you to show up on the search engine results page (SERP) and drive traffic to your website in organic search."
Also, the more (amazing) blog posts you publish, the more likely it is that other sites will link to your blog. These are called backlinks – and they're one of the most important SEO factors.
2. Social media and email newsletter content
Your blog can inspire some seriously great social media posts, which is handy for filling up your content calendar. Try breaking down a blog post into multiple social media posts – you'll be pleasantly surprised with how much content you can repurpose.
As a bonus, you can also include links to your blog in your social posts and e-newsletters. Encourage your followers to click through with a strong call-to-action, and enjoy the increase in website traffic!
3. Co-branding opportunities
To this day, some of the biggest blogs still bring on guest bloggers. After all, it's a great way for both guest bloggers and the host blogs to gain exposure to new audience members. Plus, it helps both parties to establish their shared values, build backlinks and foster their relationship. Pair guest blogging with a social media takeover for better results!
4. Community building
Convincing people to follow you on social media is one thing – it's a quick, low-commitment action for your target audience to take. But convincing those audience members to take the time to read your blog every week is a good sign your strategy is working. As your readers consume more and more of your content, their connection with your brand will deepen. It's no wonder leaders from all sorts of industries started out as bloggers – it's a great way to foster loyalty and community.
5. Conversion
Your digital strategy should be designed to convert your audience (a.k.a. convince them to complete actions that benefit your business). Maybe you want to sell a service or product; maybe you want to promote a virtual conference. No matter your goal, well-written blog posts can help you achieve it.
Ultimately, a blog will bring traffic to your website – which means your visitors are one step closer to converting.
Once you understand the benefits of blogging, the time and effort it takes to maintain a high-quality, consistent blog won't seem like a stretch. Blogging has been around for a long time – and it's not going anywhere anytime soon. If you need help managing your blog, contact us to find out more about our blogging services!