5 books every marketer should read ASAP
These days, if you want marketing advice, you can turn just about anywhere. One of our favourite sources? A good, tried-and-true book. And there are several books every marketer should read – and we've got our favourites.
Work in marketing and communications or just want to learn how to better support your brand? You can take a deep dive into messaging, persuasion, copywriting, social media and more simply by updating your reading list.
Now that summer's just about a month away, it's time to visit your local bookstore to hunt down these five must-haves. In our opinion, they're all perfect beach reads.
Of course, we are proud marketing nerds.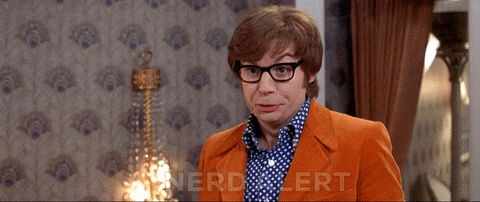 The 5 books every marketer should read:
Now this book's a classic – and for good reason. In Influence, Dr. Robert B. Cialdini breaks down what it really takes to persuade your audience. According to the new and expanded edition, there are seven universal principles of influence which could help your brand's conversion rate take off.
Most importantly, this book explores how to be ethically persuasive. Crossing the line into manipulation is not a good look for any brand.
Curious about creating a solid brand identity? This book will take you on a tour of the entire process. The fifth edition of Designing Brand Identity has got it all. You'll learn about aligning your strategy, copy and design elements while exploring social media and global markets. Be sure to check out the (many!) case studies on world-class brands too!
If you want advice from a marketing "thought leader", look no further. In This Is Marketing, Seth Godin's premise is simple: Marketers make change by creating tension, which leads audiences to new choices. When marketers are afraid to think outside the box, big mistakes can be made. This book just might inspire you to get a little unconventional once in a while.
Having a crisis communications strategy is something many brands tend to overlook or push to the side. Planning for the worst isn't exactly an inspiring task.
But waiting for a crisis to occur before coming up with a plan is a recipe for disaster.
Crisis Ready is all about building a proactive brand. No matter your industry, building trust and accountability is essential. Check out this book if you want to be prepared for anything life (or social media) throws at your business.
While this isn't technically a marketing book, these days, everyone in the industry needs to be a wordsmith. Writing can be a source of major insecurity, even for seasoned professionals. Thankfully, Benjamin Dreyer, the longtime copy chief at Random House, wrote a writing style guide that's helpful and surprisingly funny. An entertaining book about grammar and punctuation? Miracles do exist.
Happy reading – and remember, if you need real life advice on how to boost your brand's digital marketing, reach out to us!
The Communicatto team delivers and then some.

Mike Regimbal - National Director, Operation Lifesaver
Communicatto is the best thing since sliced bread. My next cat's name will either be Doug or Kelly. Seriously though, you guys do so much for OL. You have taken our not-for-profit to the next level and it was a joy to work with you. I feel like you have our best interest at heart. What an amazing team you have!

Maryse Betournay - Senior Administrative Assistant, Operation Lifesaver
I would not hesitate to recommend Communicatto's services, as Doug and his team are fabulous. We have used them to orchestrate social media seminars for our global communications team in addition to helping build out our social media platforms here at the corporate office.

Krista Muhr - Vice President, Investor Relations & Corporate Communications, Eldorado Gold
Communicatto did a great job at scaling their services to suit our needs, we had limited social media savvy, but bringing everyone up to speed was a great help. Our social media branding increased markedly and we have been able to maintain this level thanks to Communicatto.

Rob Henderson - President & CEO, BioTalent Canada
Communicatto helped us address an immediate need for persona-based content to kick start a new demand generation program. Our writing team was knowledgeable, professional, easy to work with and provided quality copy that we were able to use right away. I'm looking forward to working with them again!

Laurie Smith - VP Strategic Communications, Media & Audience Relations, CNW Group
Doug showed wonderful patience and understanding in working with me to build my web page and other important marketing material.

Lonnie Rodgers - Realtor, C.I.R. Realty
Communicatto took the time to learn all about us by actively listening, defining our strengths and weaknesses, and then developing a tailored strategy we can understand and act on in order to effectively communicate with our key stakeholders. The digital world is overwhelming but Communicatto is helping us navigate it with confidence.

Shannon Lyons - Communications Manager, Alberta Cattle Feeders' Association
Great experience. Communicatto delivered a detailed service and was extremely easy to work with.

Communications Advisor, Health Care
Communicatto is exceptional in the business world. It has the expertise to deliver exceptional service to meet and anticipate your business needs. What you don't know can cost you – Communicatto has your back.

Manager, Utility
Having a Twitter or Instagram account doesn't qualify you as a digital marketer. What I like about the team at Communicatto, is that they understand the importance of the marketing plan and are as well versed in traditional marketing methods as they are in digital channels. They bring the power of an integrated marketing mix to the table and as technologies move at warp speed, they add value by staying on top of the new tools on the horizon.

Marketing Communications Manager, Recruitment
Previous
Next