5 "niche" social media platforms that could transform your business
When it comes to social media, your brand is probably on the "big four" platforms: Facebook, Instagram, Twitter and LinkedIn. And for good reason – your target audience likely is too. But have you considered experimenting with more niche social media platforms?
Social media marketing is all about appealing to your target audience's wants and needs. If they're hanging out on a lesser-known social app, it's worth creating an account and giving it a shot.
Check out 5 "niche social media platforms that might be the perfect fit for your digital strategy:
Ever want to hang out with your favorite celebs, industry leaders and influencers? Clubhouse allows you to virtually connect with public figures and people in your target audience – but you'll need an invite first. This exclusive app is all about audio content, not videos and photos like most social platforms. Instead, you'll get to drop in on live chats (a.k.a. "rooms").
Whether you've got something to say or just want to listen in, Clubhouse could help you make connections and grow your business. Not everyone has heard of Clubhouse yet, but numerous early adopters have departed and pronounced it DOA. Approach with caution.
In a nutshell, Mighty Networks allows you to create your own social media platform – the easy way.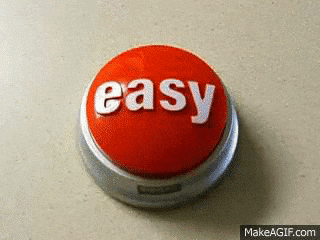 "Basically we have a platform for people to create communities the way that they would create e-commerce stores," says Gina Bianchini, Mighty Networks' founder and CEO. "So what Shopify has done for e-commerce, we're doing for digital subscriptions and digital payments where the value is around a community that is mastering something interesting or important together, and not just content alone."
Sign up with the Mighty Networks to start sharing content, advertising events and running digital courses. You get to control what kinds of posts are allowed, and you can charge subscription fees! Yes, Mighty Networks might take a little more work than the average social platform. But if you want to build an engaged community, it could be a great fit for your strategy.
Whether you're a graphic designer or are just in need of one, you've got to check out Dribbble. Discover artists and creators from around the world, explore new design trends, and maybe feel inspired to invest in a brand refresh.
Your target audience has questions – so why not answer a few on Quora? Take a look through the Q&A site, and you'll find questions you definitely can answer. Quora, a slightly more sophisticated version of Yahoo Answers, often ranks well on Google. It also provides big opportunities to build thought leadership and brand awareness.
Plus, browsing through all the questions could give you ideas for your blog and social media content!
Reddit might be the easiest place to find your brand's niche. No matter your target audience's interests, there's a subreddit to match. If you want to stay up-to-date on the latest news and trends that are relevant to your business and community, look no further.
Which social media platforms are your favourites? Let us know in the comments!
And if you need major social media guidance, we'd love to hear from you! From strategies, to monthly reporting, to daily posts, we love helping our clients manage their social media presence.