Could TikTok marketing supercharge your social media?
By now, you're probably familiar with TikTok, the super-popular (as in 1 billion active monthly users) video-sharing platform. While TikTok was originally a Gen Z thing, everyone's getting in on the trend. Many brands have found success using TikTok marketing in their social media strategy.
But is TikTok right for your brand? Keep reading to find out.
TikTok isn't just for budding comedians or dancers
There is tons of hilarious content on TikTok (and even more… attempts at humour). And we've all watched TikTok users' dance routines – but there's a lot more to it than that.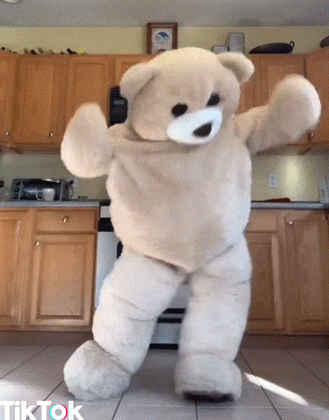 Many brands are getting creative, using TikTok to post product and service reviews, behind-the-scenes videos, and even educational content. With a little creativity, TikTok marketing can help your brand get noticed and spread its message to a wider audience.
TikTok has a younger user base, but that's changing
Clearly, Gen Z loved TikTok (63.5 per cent of TikTok users in the United States are under the age of 29). So if you want to connect with a younger audience, TikTok is definitely the way to go.
However, if your brand is targeting Gen X or Baby Boomers, you might struggle to find your audience right now. But TikTok's user demographics are starting to change, thanks, in part, to Jimmy Fallon (?!). Now could be a great time to get a head start.
Geolocation provides big advantages
While TikTok is notoriously secretive about how its algorithm works, location appears to be key.
"There's a lot of potential for smaller businesses to benefit from being on TikTok to really increase local brand awareness," says Lindsay Ashcraft, Later's Social Media Coordinator.
Engagement levels seem to have a huge impact on TikTok's algorithm – connecting with local audiences could be the key to your account's growth. Once you get the locals on your side, you stand a way better chance of expanding your following nationally – or even internationally.
TikTok marketing is all about trends and hashtags
TikTok users constantly cycle through trends – and jumping on them before they become passé can give your engagement levels a big boost. If you join TikTok, keep an eye on what's trending, and brainstorm fun or informative ways to adapt trends to your brand's key messages.
Make sure you're using the right hashtags on your videos, too. Type relevant hashtags into TikTok's search bar – it will suggest popular hashtags to pick from.
You don't have to pay to play – but it helps
If you're willing to pay to promote your TikTok account, many brands have found success through TikTok ads. It won't take long before you find your target audience, thanks to TikTok's behavioural and interest-based targeting.
Undoubtedly, TikTok marketing requires creativity, patience and a strategy – but if your organization has the bandwidth, it could pay off. And if you're struggling to manage all your social accounts, we're always happy to help.
Learn more about social media marketing: