Instagram Story link stickers: how to reap the rewards
As you've probably noticed, Instagram's been launching new features left and right. Now, you can have fun with the "Add Yours" sticker in Stories, boost your branded content partnerships and even schedule and practice Live videos. But perhaps the most exciting feature is the Instagram Story link stickers, which are now available for everyone.
Haven't hit the 10k follower mark yet? That's no longer a problem. Link stickers allow you to easily promote your website, blog, events, products, services and more. Needless to say, organizations with smaller follower counts have been dreaming of this day for years.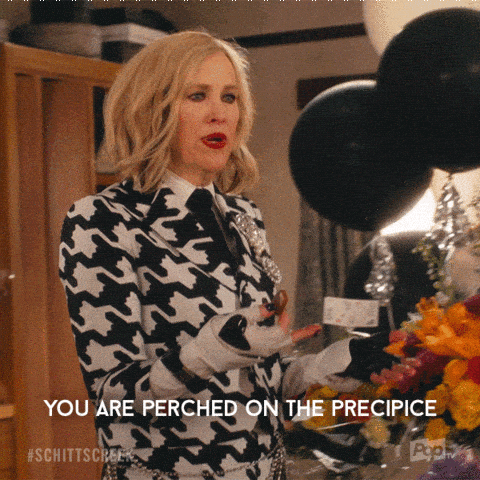 So now that everyone can harness the power of link stickers, how can you put that power to the best use? Keep reading to find out.
1. Start with your goals
What do you want to achieve? More blog visitors? Sales? Increased event attendance? White paper downloads? Figure out what you want, and create your content (and links) around it.
But remember, it's not all about you. Your Story content has to appeal to your target audience, or they won't bother checking out your Stories at all!
Tip: If you really want to understand your audience, try creating target audience personas. How do your target audience's wants, needs and interests align with your goals?
2. Hook your followers ASAP
Instagram users usually tap through Stories mindlessly – so to get their attention, you've got to bring the goods. Now's the time to master the art of the hook:
Eye-catching images

and videos are a must

Address pain points

Create a sense of urgency

Make it quick – your hook should be obvious from the get-go

The promise of an entertaining or educational story usually draws audiences in. Tell a tale – it's called an Instagram "Story" for a reason!
3. Create a strong CTA
Once you've figured out your hook, come up with an irresistible call-to-action. It's got to be quick, and it's got to be compelling enough to convince your followers to tap that all-important link sticker. Focus on the benefits – what will people gain from tapping on your link?
Don't forget to highlight your link visually as well! Custom Instagram Story templates and/or arrow graphics can help point your followers in the right direction.
4. Partner with other brands
Working with a like-minded brand can be a social media game-changer. Try doing an Instagram takeover, or simply agree to post each other's links in your Stories. The options for growth and community building are pretty much endless!
5. The Instagram Story link sticker is great – but don't neglect the other ones
Yes, the link sticker is possibly the most powerful of all the Instagram Story stickers. But don't cast the other options (like the poll or quiz stickers) aside. After all, too many links could come off as overly self-promotional (and maybe a little boring). The other stickers help create engagement, and keep your Stories from feeling repetitive. Variety is key!
The Instagram Story link sticker might change the social media game for your brand. But if you really want to take your strategy to the next level, we'd love to help! From target audience research to daily social media management, we're all about helping our clients thrive in the digital marketing world.