Instagram's "no longer a photo-sharing app". Here's how to adapt.
Instagram, everyone's favorite photo-sharing app is, well, no longer a photo-sharing app. The news of this major pivot comes courtesy of Adam Moserri, the head of Instagram.
If Instagram's a part of your brand's social media strategy, you just might feel a minor freak out coming on.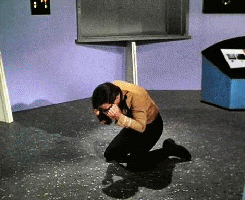 But don't panic. Moserri provided several super-helpful clues for what Instagram's currently prioritizing. Keep reading to find out what they are.
The 4 new priorities, now that Instagram's no longer a photo-sharing app:
1. Video content
To keep up with major social media apps like TikTok and YouTube, Instagram's all about video content.
Moserri says, "People are looking to Instagram to be entertained. There's stiff competition and there's more to do, and we have to embrace that. And that means change."
Now's the time to experiment with video content if you haven't already. Try going live. Post a few Reels each week, and see how your audience responds. 
The great thing about Instagram video content is that it doesn't have to be super serious or flashy:
Give your audience a glimpse behind the scenes of your business

Help them get to know your team and processes

Share helpful tips
Keep them entertained, and your Instagram strategy will pay off.
2. Messaging
Moserri stated that people are connecting less and less through Instagram feed photos and Stories. That explains the app's new focus on its messaging features. So stop letting those Instagram DMs pile up. Responding quickly and creating conversations could give your Instagram strategy a major boost.
3. Creators
No wonder Instagram has been pushing new monetization features. In an attempt to help creators "make a living", Instagram is opening up new streams of revenue for influencers and creators. Interestingly, other social media apps like Facebook and Twitter are doing the same.
Many businesses aren't aiming to be Instagram "creators". But if your dream is to become an influencer in your industry, now's the time to invest in that dream!
4. Shopping
Similar to the previous point, Instagram really wants users to make more purchases through their app. Clearly, online shopping has reached new heights throughout the last few years, and Instagram's capitalizing on that.
If you sell products via Instagram, this might just be your lucky year.
When you think back to the early days of Instagram, the app has definitely made incredible improvements. And, in the process, social media marketers have been forced to improve their Instagram strategies. If you want to stay up-to-date on all things digital marketing, make sure to follow along on our blog, Facebook, Twitter, Instagram and LinkedIn!