Starved for blog topics? Why not ask the public?
With three billion Google searches every day, how can you determine what your readers really want to know? How do you get into their minds to find out?
Enter Answer the Public.
Acquisio describes Answer the Public as a keyword tool that visualizes search questions and suggested autocomplete searches in an image called a search cloud. Categories consist of the 5 Ws, plus 'how', 'can', 'are', 'which' and 'will', and you can see the questions, phrases and keywords that people search for on Google. In a nutshell, it's a search listening tool that lets you understand what your audience truly is interested in.
What does this mean for you?
It means you have a goldmine of information at your fingertips to help you write the most targeted content ever. Still not convinced? Here are four reasons why Answer the Public is every writer's best friend.
Get new ideas for your editorial calendar
Don't know what to write about and wondering if your audience found your last article useful? You no longer have to worry. Answer the Public easily determines the search terms people use on Google which lets you fill your content calendar with a few simple clicks. Not to mention that you can save hours of work by identifying content ideas without manually having to sift through individual keywords.
It's a win-win situation: you say goodbye to writer's block and get fresh ideas, while your audience receives useful content that answers their most pressing questions.
Create SEO-optimized content
Google's happy juice is SEO-rich content, and Answer the Public's listening abilities let you create optimized SEO content that grows traffic to your site and improves search ranking organically. With this tool, you can also spot gaps in your existing content and optimize it to answer your customers' specific questions. Armed with these keyword results, you can optimize any online content including blogs, FAQ pages, Google snippets and landing pages.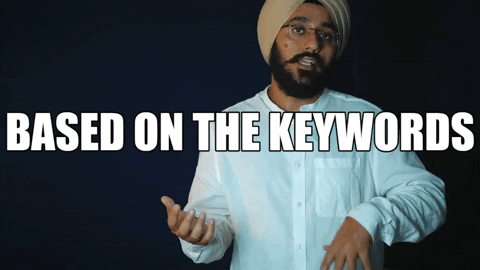 Get ahead of your competitors
If you're trying to enter a new market or develop a new product, Answer the Public keeps you one step ahead of your competitors by telling you how people are talking about a brand, topic, product or category — in real-time and in different regions. You can also set-up Search Listening Alerts to monitor your competitors and keep an eye on what's going on in their world. With all this consumer research at your fingertips, you can create strategies to outperform your competition and get ahead in the market.
Create targeted paid campaigns
Answer the Public identifies search habits that reveal customer preferences. This means you can create ad copy that relates to how people really search. When you talk to your audience in their language, you will see engagement and traffic soar. Even better, Answer The Public alerts you when people start searching differently around your topic. Armed with this information, you can adapt your paid campaigns 'in the moment', and highlight new opportunities to your clients.
So before you write that next blog post, give Answer the Public a try. Still need help with your digital content strategy? We're here to help. Contact us now.