Video SEO: the secret to YouTube stardom
Want to create video content for YouTube? Then you've got to understand video SEO. That is, if you want anyone to actually see your video.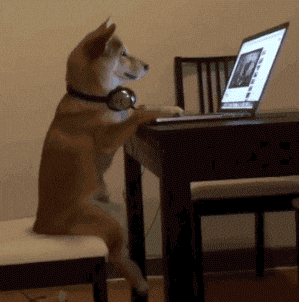 After all, on YouTube alone, viewers watch one billion hours of video content every single day. If you want your video , it's got to be optimized for search.
No one wants to spend hours creating video content that winds up with no views – where's the fun in that? Before you get started on your business' next video, make sure to follow these tips!
4 must-know video SEO tips:
1. Video SEO always starts with keywords
Like traditional SEO, video SEO is all about keywords. Do your research with tools like SEMrush's Keyword Magic to discover keywords that are relevant to your content. YouTube's auto-complete search feature will also help you figure out exactly what viewers are searching for.
Just make sure you add each video's main keyword to the actual video file before you upload it. According to Backlinko, you can also boost your rank by saying your keywords out loud throughout your video. Finally, try uploading a written video transcript to YouTube.
2. Optimize your channel's name and description
If you're posting videos on YouTube, the right channel name and description can make or break your strategy:
Include a keyword or two in your channel name.

Make sure to add keywords to your channel's description (without resorting to keyword stuffing).

Add a little personality too – your name and description need to appeal to search engines

and

humans.
Each video's title and description need a little finessing too. Try increasing your video title's appeal by adding brackets. And when it comes to video descriptions, remember that YouTube only automatically shows the first two or three lines of text. It's a good idea to front load your description with the most important info.
3. Pick the right colours for your thumbnails
First impressions matter – which is why custom video thumbnails are so important. Put your graphic design skills to the test (or hire a designer) and come up with eye-catching, on-brand thumbnails.
Backlinko reports that most YouTube thumbnails are red, white or black. Why not stand out from the crowd using less-common colours like blue, orange, green and yellow (if they work with your brand's colour scheme)?
4. Focus on viewer retention and session time
Once you convince viewers to click on your video, make sure it actually delivers. If the content isn't relevant to its title and keywords, viewers won't stick around to watch the whole thing. And that's bad news, since viewer retention and session time are major YouTube visibility factors.
Improve viewer retention by providing a "hook" – the payoff should come at the end of the video. And promote other popular videos on your channel to improve your session time. The longer people stay on YouTube after watching your video, the better.
It seems like everyone wants to be a YouTube star – and needless to say, the competition is fierce. Follow these video SEO tips, and those much-coveted views are sure to start rolling in!
Need more SEO advice? Check out these posts: