What are the biggest web design trends of 2021?
Is your organization's website looking a little… rough? Then it's time to do a deep dive into the biggest web design trends of 2021.
It could be time for a website makeover if your site is:
Outdated

Underperforming

Out of sync with your brand

Getting prepped for new product or service launch

In need of a total overhaul
Cue the montage.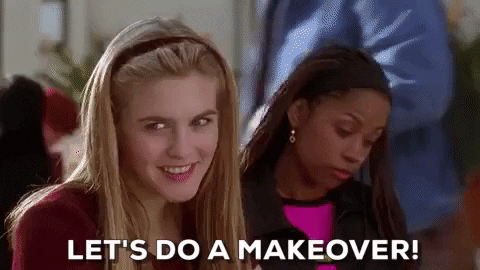 Since the pandemic hit last year, businesses quickly realized they had to optimize their websites in order to thrive in the virtual world. For many organizations, a visual update was definitely in order. It's the most obvious way to stand out in our increasingly-virtual world.
Before you consult with a designer, make sure to check out the top web design trends of 2021 for a little inspiration.
The biggest web design trends of 2021:
Neumorphism
In the 2010s, flat, minimalist design elements were basically a must. Now, the neumorphism trend is adding an updated twist to those clean, one-dimensional designs.
In a nutshell, neumorphism is all about adding shadow to flat designs, creating a 3D effect. As 99designs puts it, neumorphism "resembles digital embossing or debossing. It allows designers to reclaim the tactile experience that was lost in the flat design era, and this in turn heightens the user's connection to the design."
Quizzes
For years, personalization has been a major digital marketing trend. And who among us can resist a fun quiz (the non-scammy ones, of course)? It makes perfect sense that more brands are turning quizzes into major features on their homepages.
Quizzes are great tools for B2Bs and B2Cs alike. Businesses get to know their website visitors better while also speeding up the onboarding process. And those visitors waste less time looking at irrelevant services, products and info.
Plus, these days, online quizzes no longer resemble the clunky messes of yesteryear. Now, they can be a major web design feature in their own right – one that audiences can't ignore.
Getting creative with fonts
Back in the 90s, "creative" fonts looked something like this:
Side note: This was Mark Zuckerberg's first website. So… is Facebook secretly the yellow eye? Best not to think about it.
Anyway, as time went along, minimalism won out. Web designers preferred clarity, clean lines and functionality over anything too distracting or flashy. But now, designers are bringing back creative typography – in small doses.
The key to this trend? Finding balance between form and functionality. If your website is confusing or hard to navigate, no one will want to deal with it, no matter how good it looks.
Gradients
Throughout the past decade, flat colours ruled the world of design. Dimension? Never heard of it.
But now, many brands are freshening up their websites with gradient backgrounds, icons, illustrations and more.
It's a relatively simple design trend, but it can add some much-needed life and movement to your site. If you're sick of one-dimensional colour schemes, consider testing out this design trend.
Animated scrolling
Web designers are adding even more movement, flow and life to websites by having fun with animated scrolling features. While this trend isn't for every brand – it can slow down websites if you're not careful – there's no denying its visual appeal.
Scrolling animations could make your website feel more interactive, and even help visitors understand the services your organization provides. Talk about drawing your audience in through design!
If it's time to upgrade your website, get in touch with us! Along with visual design, we can help improve all aspects of your site, including speed, navigation, copywriting, SEO and so much more.