Win over Instagram's algorithm in 2021!
For years, creating organic Instagram engagement has been an uphill battle for many brands. Thanks to Instagram's algorithm, comments, likes and shares have decreased significantly.
Needless to say, this is a major bummer.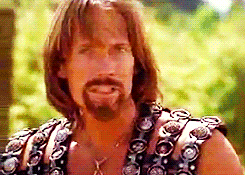 Instagram can be an incredible tool for gaining exposure, building your brand, connecting with audiences and bringing traffic to your website.
So what the heck is going on with Instagram's algorithm in 2021? Keep reading to discover how to master the algorithm and start boosting those engagement levels.
How Instagram's algorithm works in 2021:
1. Pay to play
Instagram is a business – and the social media giant wants you to pay up. Instagram prioritizes ads over organic content, which hurts clients with small social media budgets. However, Instagram ads can cost way less than you think. Try boosting posts for a few bucks. If you use the right combination of imagery and copy, and add a strong call to action, you could yield great results.
If you're willing to go for a bigger investment, you could also try influencer marketing or even host a giveaway.
2. Optimize for the six key factors of 
Instagram's algorithm
According to Instagram, there are six key algorithm factors: interest, relationship, timeliness, frequency, following and usage.
We've noticed an uptick in posts about Instagram limiting the reach of your photos to 7% of your followers, and would love to clear this up.

— Instagram (@instagram) January 22, 2019
Interest and relationship: Instagram's algorithm tracks the content and accounts its users interact with most – and then continuously shows them more of the same. It's all about keeping people on the app for as long as possible, right? 

Keep that in mind when creating content. What other brands are popular with your target audience? What kind of content do they post?

Timeliness:

Schedule Instagram posts

through tools like

Sprout Social

or

Later

. They will automatically suggest the best times to post on Instagram each day of the week!

Frequency, following and usage: These factors mostly fall outside your control. They're all about how many accounts each user follows, how often they open Instagram and how long they spend on the app. Of course, posting great content on a regular basis could encourage your followers to stay on Instagram longer!
3. Try out Reels, IGTV and Stories
Instagram's latest major feature, Reels, was created to compete with TikTok. Needless to say, Instagram is eager for more users to engage with this short video feature. Why not have fun, create some video content, and enjoy a little algorithm boost while you're at it?
Just beware if you're reposting your TikTok content to your Instagram Reels. Instagram announced it will not promote Reels content that features TikTok's watermark.
IGTV is perfect for posting longer videos. And research suggests that video content earns more engagement than photos, which is great for winning over the algorithm!
Frequently posting Instagram Stories is also a smart idea.
As Sprout Social says, "Stories will consistently keep your profile popping up. This spells good news for engagement as your followers are constantly being encouraged to check out your content."
Try including interactive elements like polls and quiz stickers in your Stories. The more people watch and interact with your Stories, the more Instagram's algorithm will prioritize your content.
4. Don't ignore new features
Whenever Instagram launches new features, they obviously want them to succeed. Become an early adopter – Instagram will reward your efforts with an algorithm boost.
While Instagram's algorithm constantly evolves, incorporating these tips into your social media strategy will help get your Instagram engagement levels back on track. But if social media management isn't your thing, get in touch with us – we're here to help!